System Analysis & Support
What We Do
System Analysis Support (SAS) of the Center of Institutional Effectiveness consists of Business Systems Analysts who act as intermediaries between business functions and information technology (IT). We have extensive knowledge of business operations as well as an understanding of technology and bridge the gap with business systems support. Our primary focus is supporting Finance and Administration (F&A) business systems.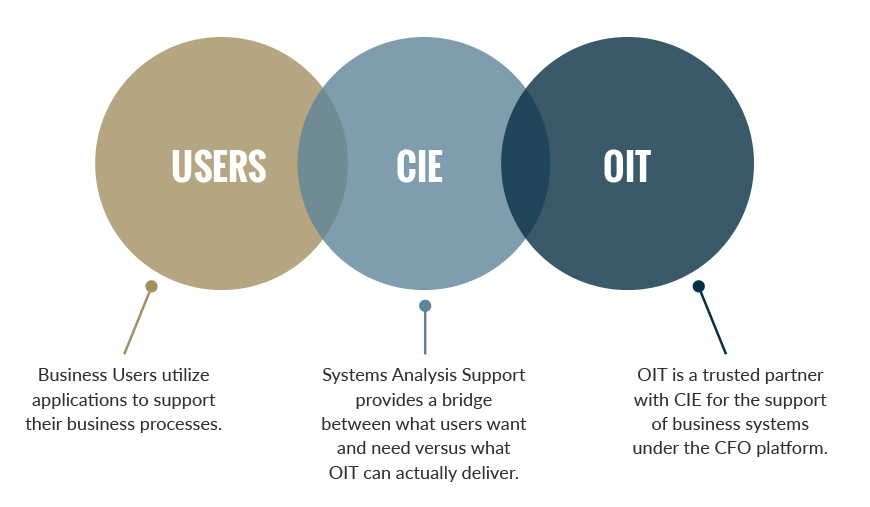 Stewards of the Finance & Administrative Central Business Systems, We Bridge the Gap Between Operations and Technology for Holistic Support.
There is currently no content classified with this term.